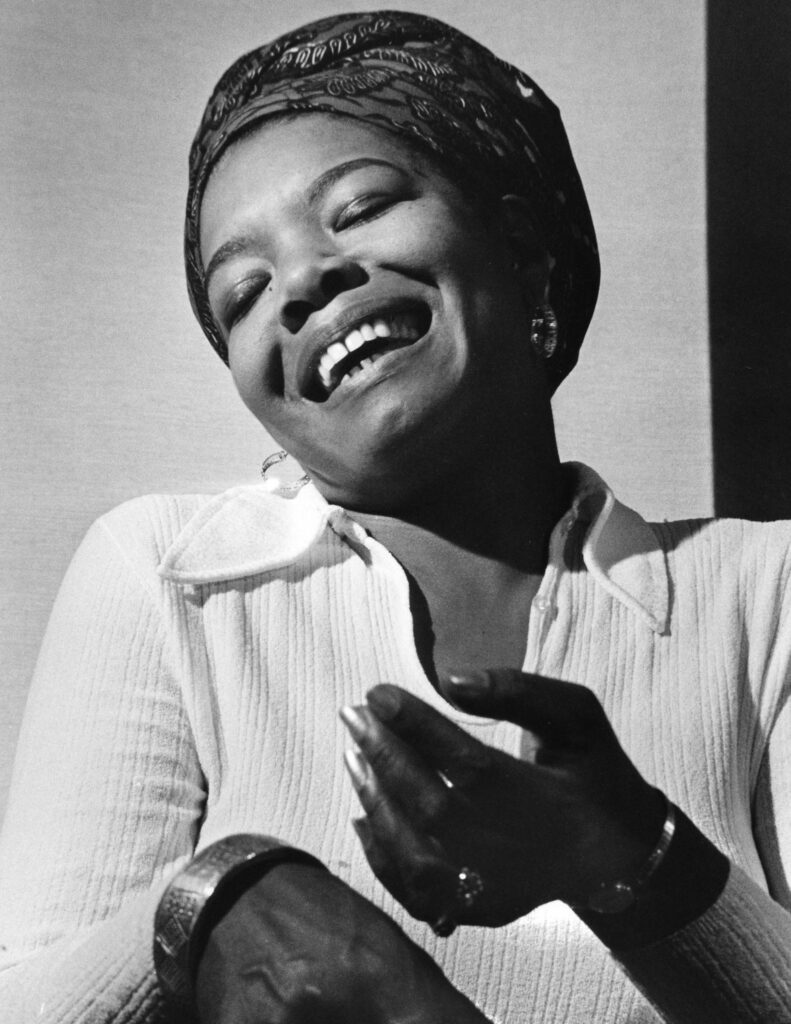 When I look back, I am so impressed again with the life-giving power of literature. If I were a young person today, trying to gain a sense of myself in the world, I would do that again by reading, just as I did when I was young.



-Maya Angelou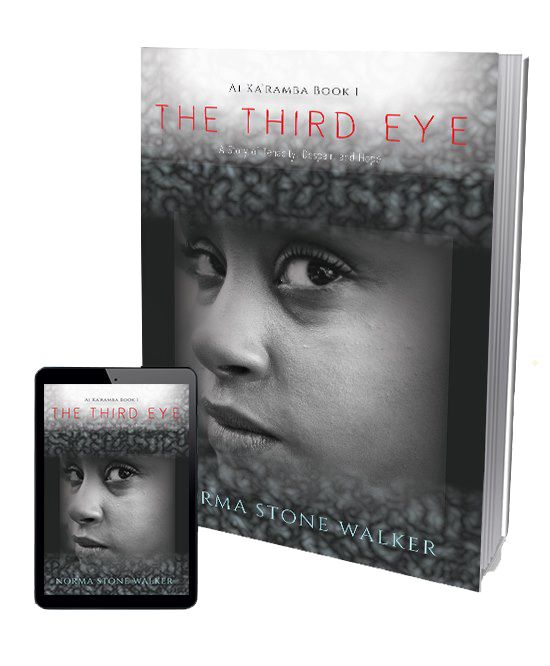 At the age of eight, Norma Stone Walker has to leave the cocoon of safety
of her family, the close -knit  community she has known  and embark  on life's journey.  
Through her whirlwind journey of joy and sorrow, she watches, learns, and grows. She observed the desperation of some women to get married, and the lengths they will go to achieve it.
The importance of roots: Drink in the Jamaican culture. The role of the "warner woman" and the law-and-order policeman.
This  story evokes sadness and sparks joy and humor at the same time. It relays the message throughout: "It's not where you are coming from  in life, but where you are going that matters."
The beautiful fertile district of Bognie is jolted to core when members of the community start reporting constant and unnerving visits from those long dead. Soon, persons from other communities start fleeing their homes amidst reports of supernatural visits.
With communities in uproar and in a constant state of panic, it falls on the shoulders of Police Officer Speng, the Obeah woman Conqueror's third son, to solve the mystery.  Plucked from his job as a police officer working in relative obscurity in the hills of Westmoreland, Officer Speng is given the demanding task of investigating and bringing law and order back to these communities.
Armed with his special training, Officer Speng sets out to uncover the truth and bring calm and sanity back to the towns ravaged by these terrifying paranormal visits.Despite his skepticism, Officer Speng launches his manhunt, sweeping through towns and villages as he determines to bring all perpetrators to justice, whether dead or alive.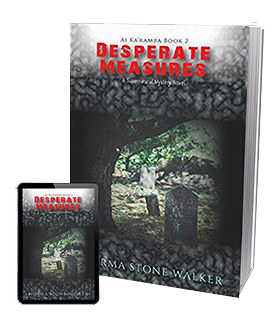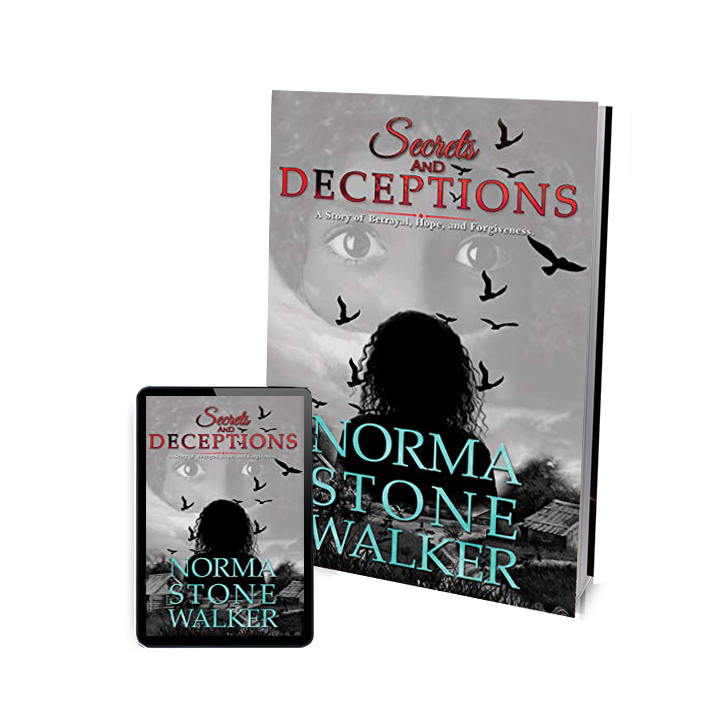 A Story of Betrayal, Hope and Forgiveness
Sheer desperation and a sense of urgency drove Millicent to abandon her childhood home in Jamaica and flee with her younger brother, Leopold, to the United Kingdom.
Years later, after many tribulations, despair, hope, and achievement, she returns to the land of her birth. Confronted with a changed society, she comes to the rude awakening that things are far from what she had envisioned .
Conned out of her hard earned money by cunning and crafty three-card swindlers, Millicent is forced to use her wits to survive. With nowhere to run and no one to help her, Millicent reluctantly joins forces with a group of prayer warriors whose sole mission is to dispel and stamp out beliefs in visits of the supernatural, wherever it rears its ugly head.
The group has now zeroed in on the city of Kingston, Jamaica, which is in a state of panic, following strange occurrences. The superior skills of officer Speng, a highly sought after detective, are once again called upon to bring law and order back to the city.
Get the latest updates, events, and good reads from me. Subscribe now!
Paranormal, Historical thriller of Murder,Suspicion and Deception
Everyone is resting easy that fateful morning following a severe
storm the night before. Soon villagers start reporting strange occurrences and seeing ghostly apparitions. Residents wonder if the violent storm that had raged had dislodged the remains of Gundy, who had disappeared under suspicious circumstances more than fifty years ago.
To resolve the problem, Officer Speng is pressed into action once again. He is called upon to use his special skills to investigate and solve the mystery. 
Before long, Officer Speng finds himself facing his most dangerous foe yet as he sets out to discover the truth about Madman Hutchinson, Jamaica's most prolific serial killer. 
Officer Speng is determined, however, to bring law and order back to the volatile communities before the parish of Saint Ann becomes locked in a demonic battle and has to fight for its very survival. 
Officer Speng knows that one simple mistake — one slip of the tongue — and all his efforts could go up in a puff of smoke.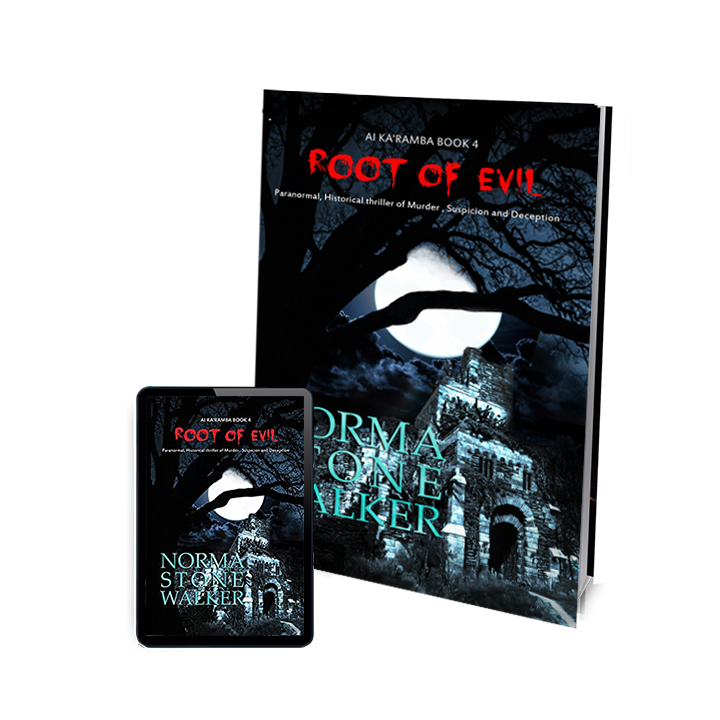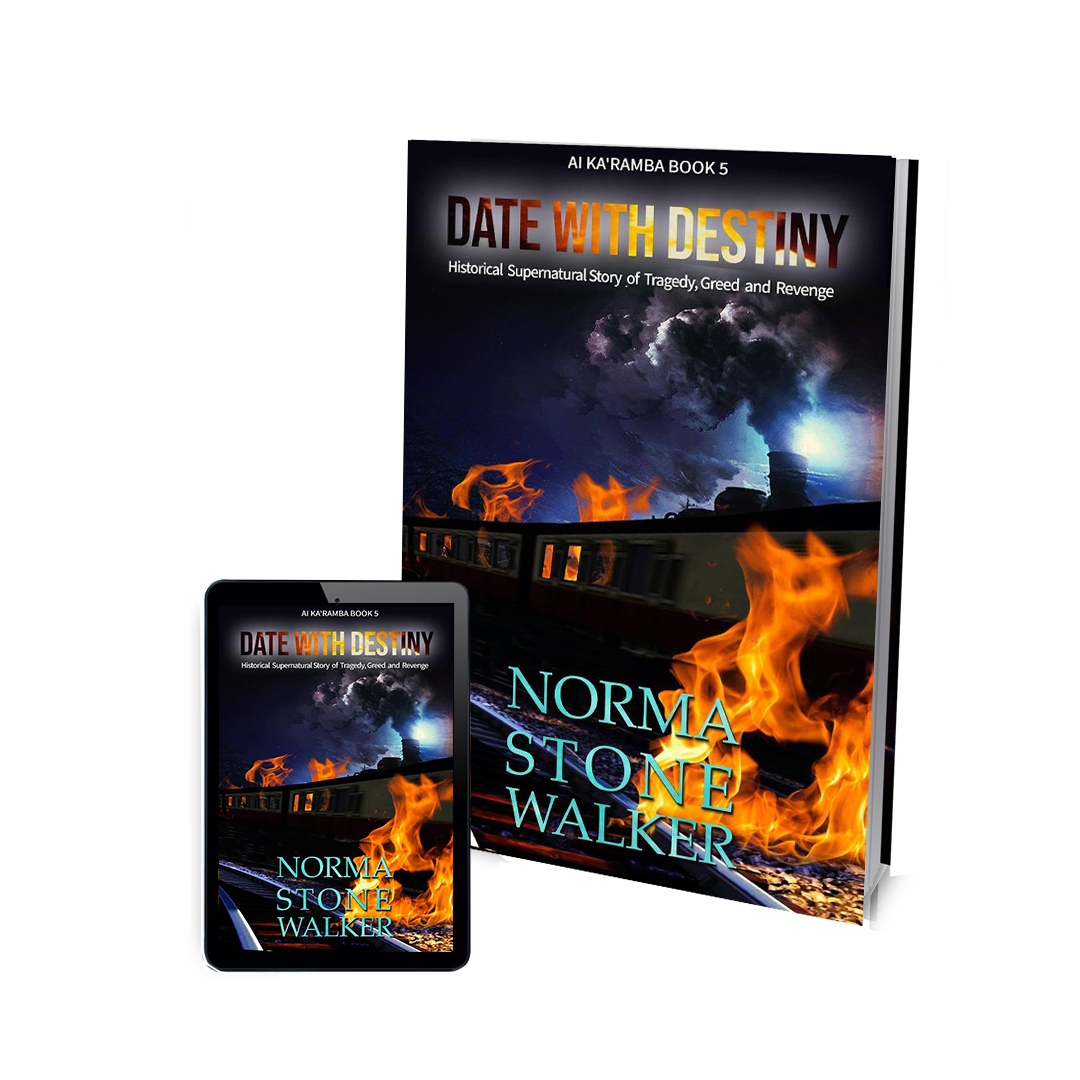 Historical, Supernatural Story of Tragedy, Greed and Revenge
Sudden and unexpected, striking like a thief in the night and shaking the very foundation of a beloved country. No one was prepared for such a tragedy, nor could anyone envision the magnitude of such a wide-scale disaster. Its impact reverberated across the country. Its repercussions spread like ripples across the small island of Jamaica as its citizens mourned.
Can these fearful residences ever return to the peace and tranquility that they lived with for so long, or will the train wreck continue forever on the tracks of disaster?
The answer to this mystery could very well lie in the past, in the hidden, untold story of a dearly departed member of this close-knit community, his terrible secret, and a community chasm of shame.
A story of Tribulation, Hope and Disappointment
Famine is raging in the Jamaican countryside. Christians speculate that it's the start of the great tribulation. Older folks consult their Bibles and look to the heavens for answers. Sinners wonder if the calamity being meted out to mankind is punishment being handed down from the Almighty for atrocities being committed. Naysayers insist that the drought is a repercussion stemming from the actions of the self-proclaimed prophet, Alexander Bedward, who has conveyed on himself the esteemed title "The Shepherd."
But is Alexander Bedward a shepherd with the mythical power of flight, or a raving lunatic? The answer to this question will soon be divulged and the world will be captivated by its revelation. The universe watches and holds its collective breath as the self-proclaimed prophet and his congregants embark on the most daring and suicidal venture ever undertaken.
Come with us and be enthralled on this compelling and mesmerizing journey of adventure, murder, and epic drama as we attempt to unravel the mystery behind what unfolded in August Town, Kingston, in the year of 1895.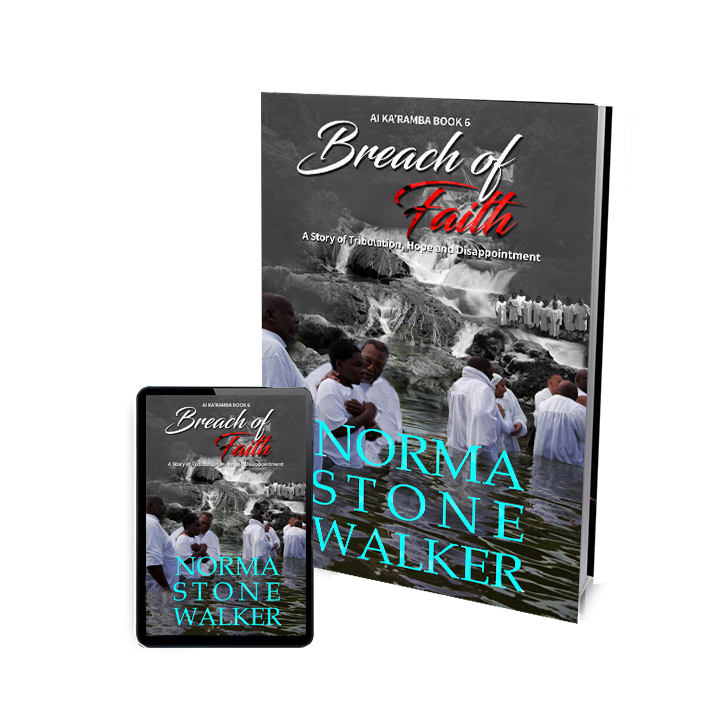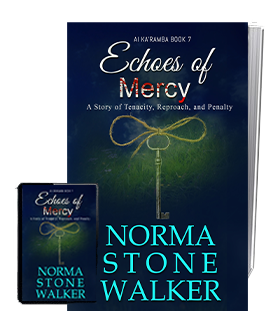 A Story of Tenacity, Reproach, and Penalty
Its disappearance was sudden and inexplicable, leaving the once peaceful community of Bognie in an uproar.  Determined to solve the mystery, residents of this rural  community utilized an age-old technique  the old-timers had used for centuries.
The inaccuracy of their archaic technique was shocking yet undeniable.  Members of the community, who had endorsed the ancient method, concluded that there may be supernatural forces at play.
Zeroing in on their misfortune, elders pointed their fingers towards a cataclysmic disaster that occurred 1904  that bore a direct relation to the present-day calamity.
To halt any further catastrophe, members of the village sought to call renown Officer Speng back into action. Officer Speng was still reeling from the effects of his last assignment. Armed with his special skills and investigative knowhow, Officer Speng took on a town  with frightening history.
With nothing but  indistinguishable  prints as clues, the lawman must come to grips with a growing dilemma, knowing that the results of his finding would have dire consequences for anyone  in one of Jamaica's most notorious parishes.
REDEMPTION TRILOGY CHRONICLES
A story of Suffering, Love and Betrayal
Kidnapped from his African homeland, Tunkey survived the horrors of the Middle Passage and forced to endure a life of servitude and bondage on a Sugar Plantation on the island of Jamaica.
Throughout the terrors of plantation life, Tunkey had the will to survive. However, when they brutalized the person closest to him on the estate and sent him far away, Tunkey lost all hope.
A fortuitous encounter at the Estate Great House was to change the trajectory of Tunkey's life and propelled him into the arms of Mizzy and unto a forbidden love. Somehow, amid pain and suffering, love had claimed his heart and given him a reason for hope. No longer would he be alone.
But what was their destiny? Would Tunkey's newfound optimism and self-confidence also lead to deadly consequences?
Could Tunkey's and Mizzy's love for each other withstand the realities of life on the plantation, or would the forces of evil intrude on their idealism and give them no other alternative but to run for their lives?
Ultimately, faced with two choices, unspeakable cruelty and separation, or DEATH? Where would the pendulum swing?
Hold your breath as we transport you back in time. Grab the edge of your seat as you plunge into this ancient, mesmerizing drama, and delve into the epic tragedy that unfolded on the island called the "land of wood and water."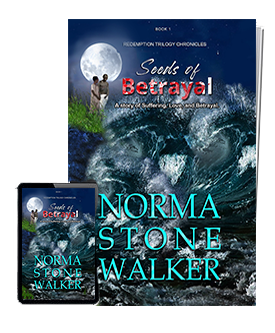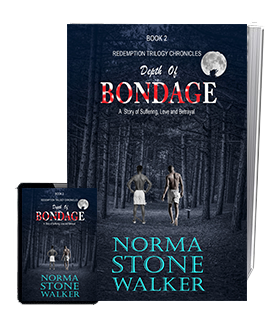 REDEMPTION TRILOGY CHRONICLES
A story of Pain Anguish and Resolve
High in the inhospitable mountains of the cockpit country, a runaway band of rebels have thrown off the shackles of slavery and are now being regarded by the enslaved population as a symbol of struggle, resistance, and triumph.
These renegades are now being called upon to put their skills to the test and assist two high-value defectors who wanted to make a daring escape.
When the wailing sound of the ancestral drum reverberated through the night unexpectedly, it sent shivers down the spine of the plantation owners, and a shock wave through the gang of rebels.
Knowing time was of the essence, the leader of the resistance dispatched Maasai, the renowned Healer and medicine man from deep in the mountains, to call on the forces of the ancestral spirits.
Would Maasai be able to complete the mission that they had given to him, or would the forces of evil prevent him from completing his assignment? With the odds stacked against them, Maasai and the warriors sent with him will face a dangerous game of cat-and-mouse in order to defeat the enemy and survive.
REDEMPTION TRILOGY CHRONICLES
A Story of Determination, Hope and Redemption
The lives of the Jamaican slaves were about to change. The long-expected moment they all yearned for had arrived. After years of struggle and sacrifice under the dehumanizing slave regime, they were finally able to dismantle the oppressive system.
Then reality set in. The newly freed population's initial reaction of euphoria quickly dissipated when they realized the monumental challenges ahead of them. Their future looked bleak. How would they survive? How were they to deal with the obstacles that they would encounter while desperately clinging to their ancestral heritage? 
Although the blood of determination and resistance ran in their veins, despair now threatened to overwhelm and engulf them. Will they give in to their despondency or can they grasp the opportunity presented to them and forge new paths, while building on the foundations left by their heroic ancestors?
Was such a herculean task possible?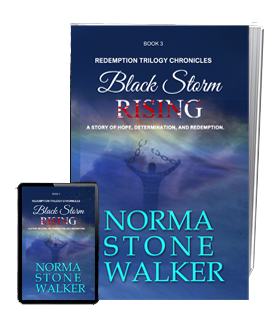 Get the latest updates, events, and good reads from me. Subscribe now!